Post by Cube Inc. on Jan 3, 2023 10:44:01 GMT -7
Happy New Year to all! I am very excited (and a little nervous) to be hosting the meeting tonight, but I thought I'd share with you a bit of what I've been working on.

I've pulled out my Commodore gear, dusted it off, and to my delight - everything still works as when I put it into storage!

I have two more-or-less complete Breadbin 64's, but each of these needs [something].

Breadbin #1 has a beautiful keyboard (graphics on the front (not top) of the key caps) but some of the keys don't work. I think the problem is electrical, and seem to recall being able to wiggle the keyboard connector to get it to work in the past - possibly a cold / broken solder joint?) This breadbin also has rolling color bars through the display, though seems to work otherwise.

Breadbin #2 was the one I used for my BBS and is rock solid, though it has the top half of a VIC-20 and several of the keys are broken right off. The keys work if you press on the plastic shafts, but otherwise it works and types nicely. Image is solid.
1541 #1 My first ever 1541 still works as it always did! Only issue is that on a cold startup, when the power is first applied the red LED stays on, as does the drive motor and the drive does nothing else (DEVICE NOT FOUND). A quick power off-and-then-on-again resets it normally and it will work properly until power is removed again long enough to cool down. Probably a bad cap.

1541 #2 is brand new (bought it brand new, then pretty much put it straight into storage). It has the newer drive mechanism with the twist-lock mechanism instead of the push-down mechanism, and otherwise works exactly as expected.

1571 I didn't test. I am sure it is also fine.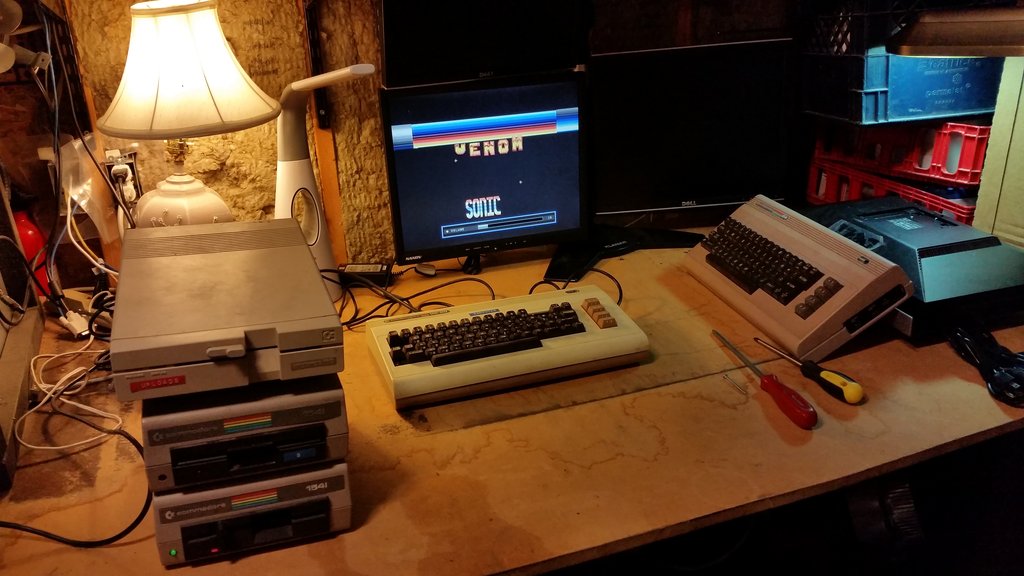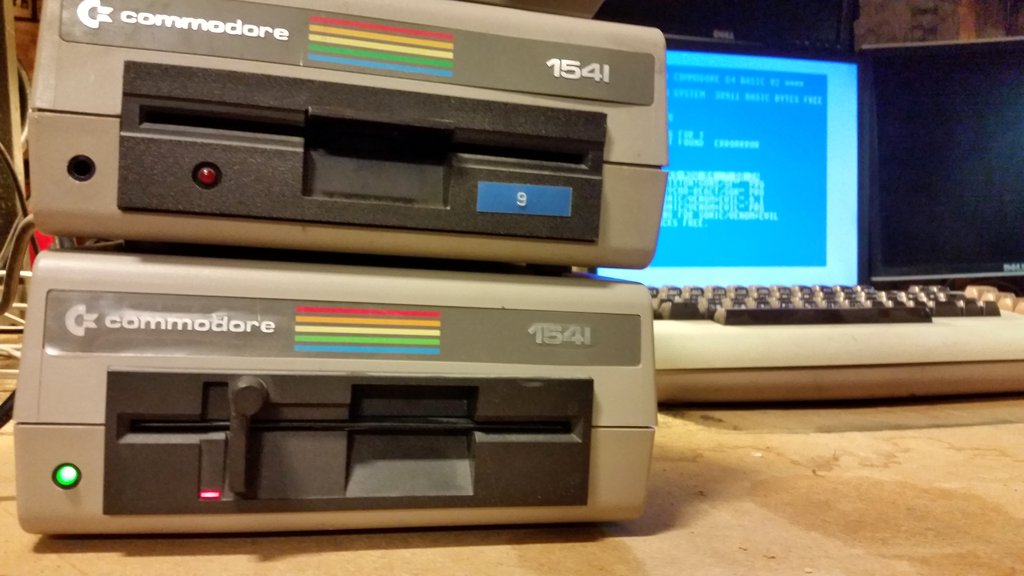 SO, yesterday I decided to make some new toys for my old gear!

First up I soldered together a Pi1541 "hat" and created an easy way to get disk images from my Linux computers to the '64.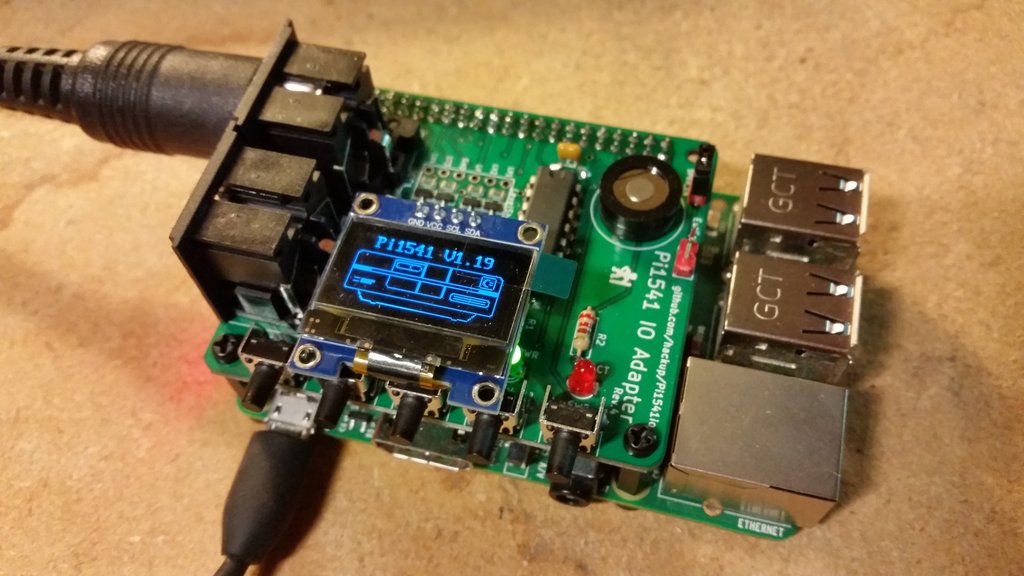 This worked, but seemed fairly slow until I realized it was doing full 1541 emulation, including the slow speed so I decided to try to finally put Jiffydos into my breadbin. This has been a dream of mine since Jiffydos came out, but for one reason or another (usually cost / lack of funds as a teenager) I never could afford it. Not so anymore! I had purchased the Jiffydos ROM image last year and decided it was high time to do something with it! A bit of rummaging through my recovered parts bins, a little zip and a zap with a soldering iron and I'd made a 28-pin to 24-pin socket adapter to make a 27Cxxx-style EEPROM fit into the 24-pin socket used by ROMs in the C64. The EEPROM itself came from an old HVAC control board (a CSI MR-88 if I remember correctly) and this endeavor finally gave me cause to use an UV Eraser I pulled out of the recycle bin at work! 10 minutes and the ROM still had garbage on it, but after 20 minutes of getting a nice tan it was ready for fresh code.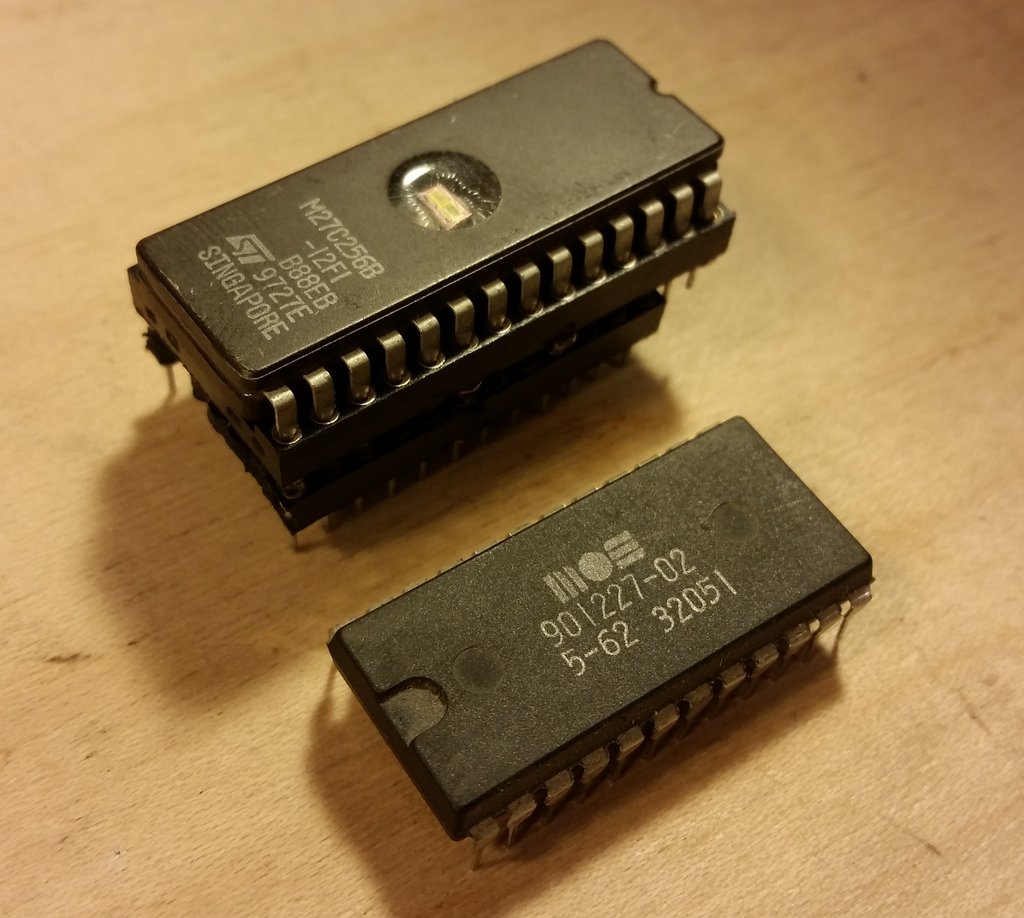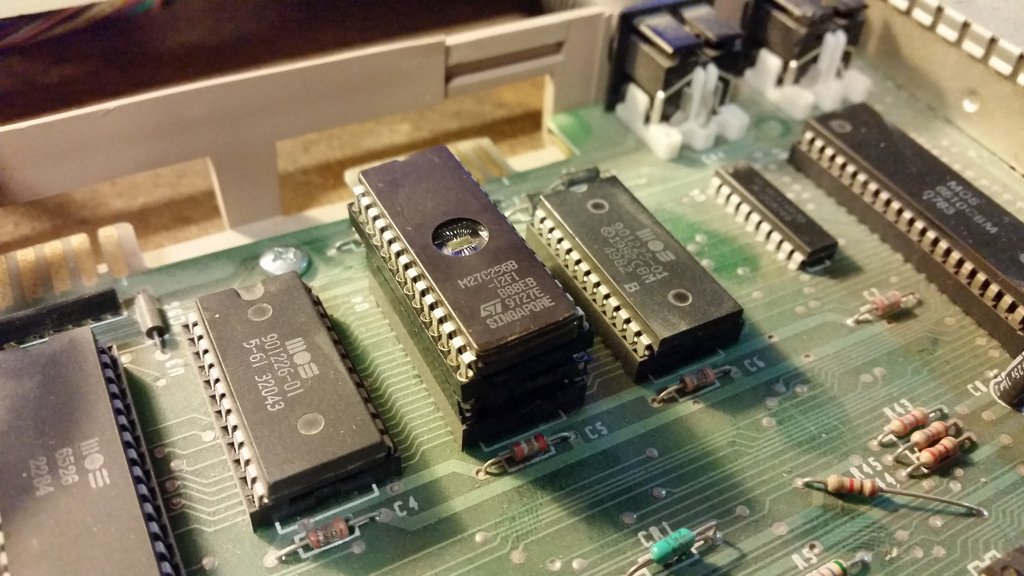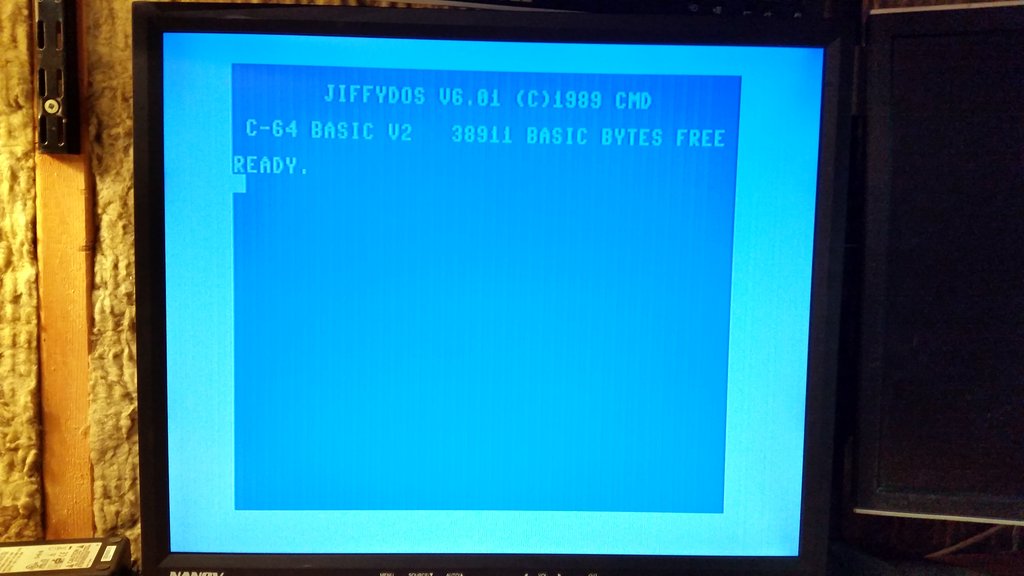 Flipping through disk after disk on the Pi1541, I came across this utility put out by a sister organization to the East: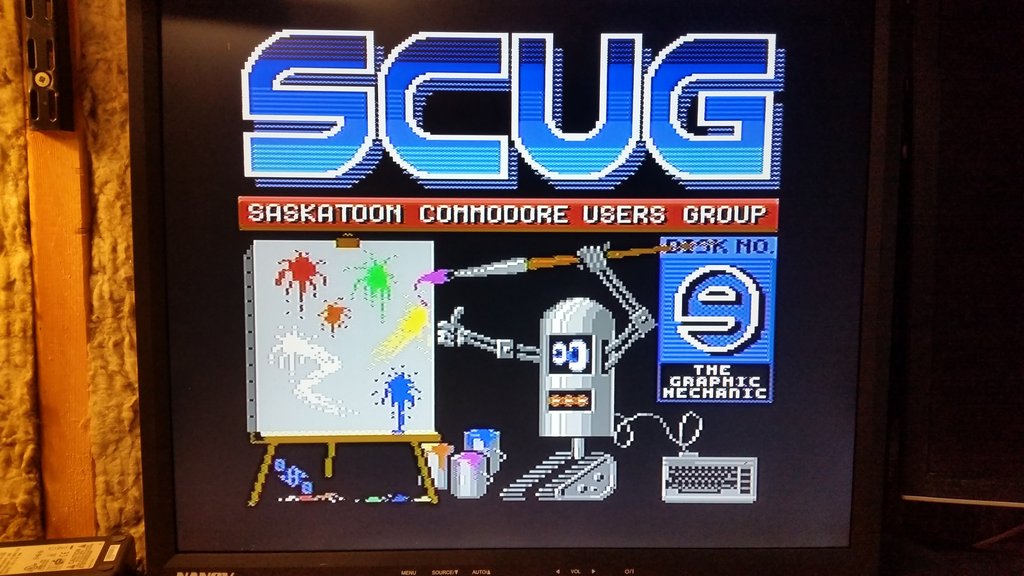 This was a toolkit of a variety of graphic editing / manipulating software I found among the archives of Bill Baird's old BBS, The Great White North. I am still trying to find more of his archive, specifically Disk #2938 and 2940. I don't know if the archive disk numbers align with the labeled disk numbers though.

So now that I have some authentic retro gear to work with again, I'm planning on bringing it to the meeting tonight and we can noodle around on it. I've also got some music editors I've been playing with and if there is interest tonight thought we could look at the SID chip in a bit more detail, and try messing around with some of the music and sounds it creates.

I'm not sure who normally orchestrates the coffee and snacks, but I will bring coffee and donuts from Tim Horton's. If there is anything else I should bring or be aware of, please let me know -- otherwise, I will see you all tonight!


(John Finlay)